Our flavoured beers
Blonde, amber, red or dark, our craft beers are almost entirely developed using Auvergne barley and wheat. Ten different recipes, exclusively made using regional Auvergne products, each with its own characteristics to create a unique taste: Cantal chestnut and gentian, Planèze lentils, Dordogne walnuts, elderberry juice, wild Cantal blueberries, Verveine liqueur, Auvergne honey, or even mushroom! Available in 75 cl bottles, in 3 x 33 cl packs, and in crates of 4, 6 or 12 for sharing with friends for festive gatherings.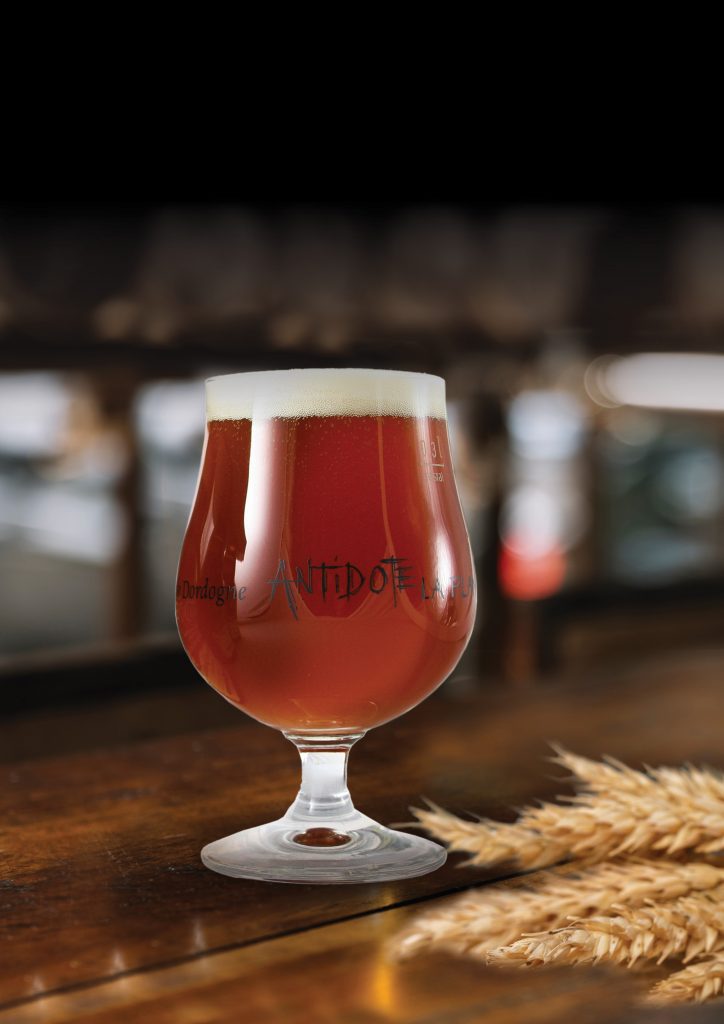 Brasserie 360
All our Auvergne craft beers are made exclusively using malting barley grown on the Auvergne highlands at an altitude of 1,200 metres. This avoids the use of any chemical soil and crop fertilisers, thereby offering a raw material that is fundamentally natural.
It is possible to be both a craftsperson and innovative, and BRASSERIE 360 has all the high-tech equipment it needs. Our computerised and automated brewing and bottling facilities guarantee quality and consistent production using modern processes that respect traditional brewing methods.
To find out more about BRASSERIE 360, please visit www.brasserie360.fr